Our Certified Courses
We offer various Certificate courses in Ayurveda
"Explore the wisdom of the ancient science of life."
   ,Courses offered at MAAWC
Since Ayurveda is our passion, we have attempted to keep this ancient method alive by training the upcoming generation through our workshops and intensive courses.  Ambitious candidates can opt for certification courses as well in different streams.
Eligibility
The certification course on Ayurveda is open to all graduates belonging to any stream.  However, it is more suitable for those who are fascinated by Ayurveda and interested to unfurl the underlying concepts of Ayurveda.  It can be of great benefit for professional massage therapists, naturopaths, chiropractors, nutritionists, or anyone who is dedicated to improving health.
Certification
The certification is based on classroom performance, discipline, and theory and practical examinations.  A certificate will be issued only if the teachers are satisfied with the performance.  On certification, students can provide counseling on topics such as ahara, vihara, dinacharya, rutucharya, use of common herbs, and home remedies for simple ailments.  Interested students can also become professional Ayurvedic masseurs.
Course Fees:-
Basic Principles of Ayurveda and Home Remedies – 8,500 INR

Ayurvedic Nutrition and Cooking – 12,500 INR

Ayurvedic Diet and Life Style – 15,000 INR

Marma Therapy Course – 10000 INR

Marma Abhyanga / Ayurvedic Marma Massage – 25000 INR

Ayurvedic Beauty Care – 20,000 INR

 Ayurvedic Herbology – 35,000 INR
Basic Principles of Ayurveda and Home Remedies – 10 Hours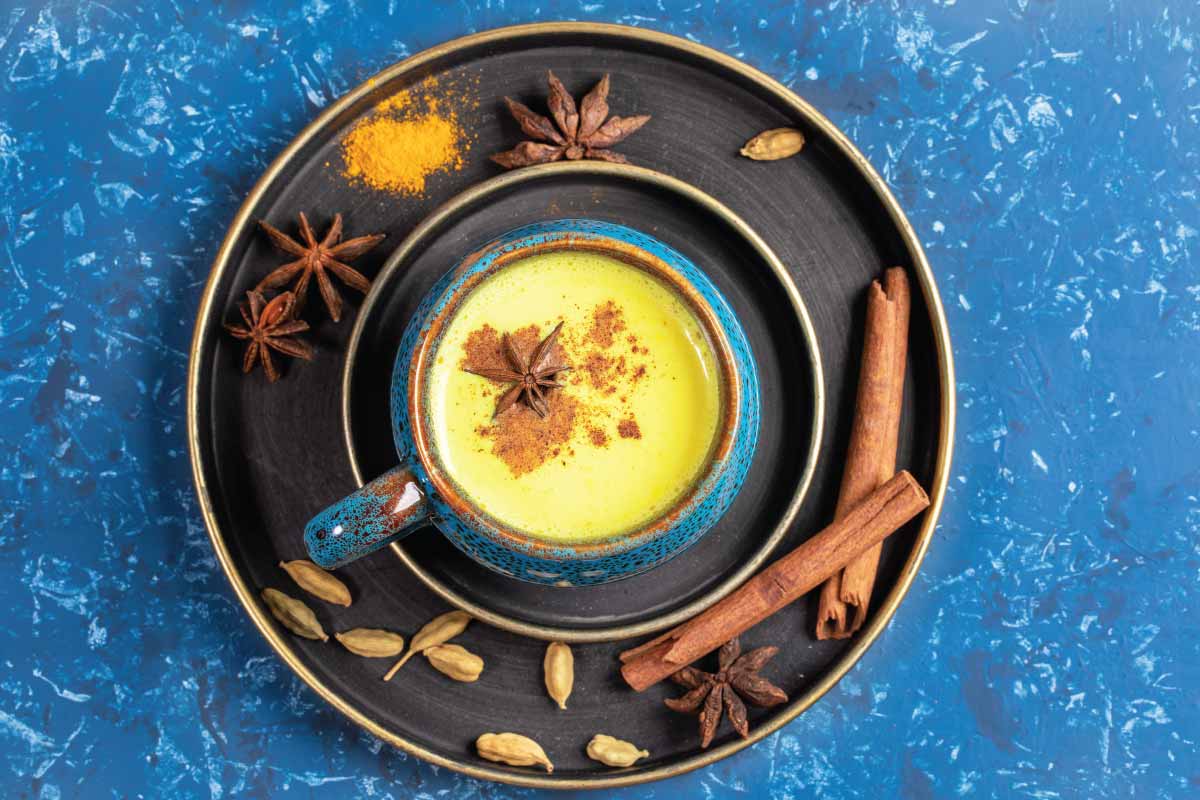 In this section, we introduce students to the basic concepts of Ayurveda and how one can restore health and prevent disease.  This program focuses on the topics such as Panchamahabhuta theory, Tridosha theory, Trigunas, the relation of health with Panchamahabhuta and Tridosha, the concept of dhatus and malas, balanced and imbalanced state of doshas, Prakruti or individual constitution, VPK test to identify your body and mind type, Daily routine, Seasonal routine and other practices and principles that maximize well-being.  This program also introduces home remedies for common ailments.
Topics Covered
History, roots, and evolution of Ayurveda as a healing science
Panchamahabhuta theory
Ayurvedic Tridoshic theory
Trigunas
Concept of Prakrit
Analysis of individual Prakriti
Understanding the concept of vikriti
Analyzing the signs and symptoms of the imbalanced state of each dosha
The three pillars of health – Food, Sleep, and Intimacy
Ayurvedic perspective of food and nutrition
Recommendations to promote sound sleep and balanced intimate life
Dinacharya/Daily routines to support health, balance, and vitality
Rutucharya/Seasonal recommendations and practices to harmonize your entire year
 Ayurvedic home remedies for common ailments
Ayurvedic Nutrition And Cooking – 15 Hours
The Ayurvedic cooking course helps the learners to use food as medicine creating balance and healing for an individual constitution, to nourish oneself with the six tastes of Ayurvedic nutrition, and to prevent toxins from undigested foods – the most threatening opponent to good health, with a demo of simple, tasty, and tridosha balancing recipes.
Topics Covered
Introduction to Ayurvedic food & Nutrition
Panchamahabhuta theory and Tridosha theory
Trigunas and its relation with food
Concept of Prakruti and Prakruti analysis
Concept of Vikruti and Vikruti analysis/Determining the imbalanced state of doshas
Biological Fire(Agni)
The states of Agni and its relation with doshas
Metabolic error (Ama)
Concept of Rasa, Guna, Virya, and Vipaka
Concept of balanced food
Balanced diet principles
Diet for Vata, Pitta & Kapha – imbalances
Bio-energetics of common kitchen herbs
Medicinal values of common kitchen herbs
Incompatible food combinations/Viruddha Ahara
Live demo of cooking tridosha balancing recipes
Marma Therapy Course – 6 Hours
Marma Science is an inherent power of healing in the human body.  It is an important component of Ayurveda and a significant tool for preventing and treating dosha imbalances.  In marma therapy sessions, students will learn to activate different vital points to keep the body fit physically, mentally, and spiritually.
Topics Covered
Introduction to Marma
Definition
History
Panchabhutik nature
Composition of marma
Why marmas are so vital?
Applicability of marma points
Classification and distribution of marma points
Marma therapy/marma chikitsa
Techniques used for marma therapy
The mode of action of marma therapy
Versatile effects of marma therapy
Marma and acupressure points
Marmas and chakra
Practical Session includes
Marmas and chakra

The procedure of marma therapy
Marma Abhyanga / Ayurvedic Marma Massage Course – 20 hours
Abhyanga is the most natural and powerful method of relaxing the body.  In the Abhyanga course, the students will learn the ancient technique of massage as mentioned in the classics of Ayurveda.
Abhyanga course is outlined in four modules:
Module I
Introduction to Ayurveda
Objective of Ayurveda

Panchamahabhuta theory

Tridosha theory

The functional outlook of tridoshas

Concept of Prakriti

Importance of knowing Prakriti

Types of Prakriti

VPK test to identify the body type
Module II
Abhyanga – Ayurvedic massage

Classification of Abhyanga

Importance of Abhyanga

Indications of Abhyanga

Contraindications of Abhyanga
Module III
Concept of marma

Composition of marma

Why marmas are so vital?

Classification and distribution of marma points

Techniques used for marma stimulation

The mode of action of marma massage

The benefits of marma massage

Marma and acupressure points

Marmas and chakra

Location of 107 marma points and the effect of abhyanga on them.
Module IV
Practical guidance for abhyanga

The four rules to be followed by the therapists to obtain better results

Prerequisites to perform abhyanga

Type of oils recommended based on your body type

Temperature of oil

Quantity of oil to be taken

Time of abhyanga

Duration of abhyanga

Abhyanga table

Abhyanga room

Pre measures

Seven positions for abhyanga
Abhyanga technique
Amount of pressure
Head massage
Neck massage
Shoulder massage
Facial massage
Chest massage
Abdomen massage
Hand massage
Leg massage
Abhyanga in different positions
Mode of action of Abhyanga
Post-Abhyanga measures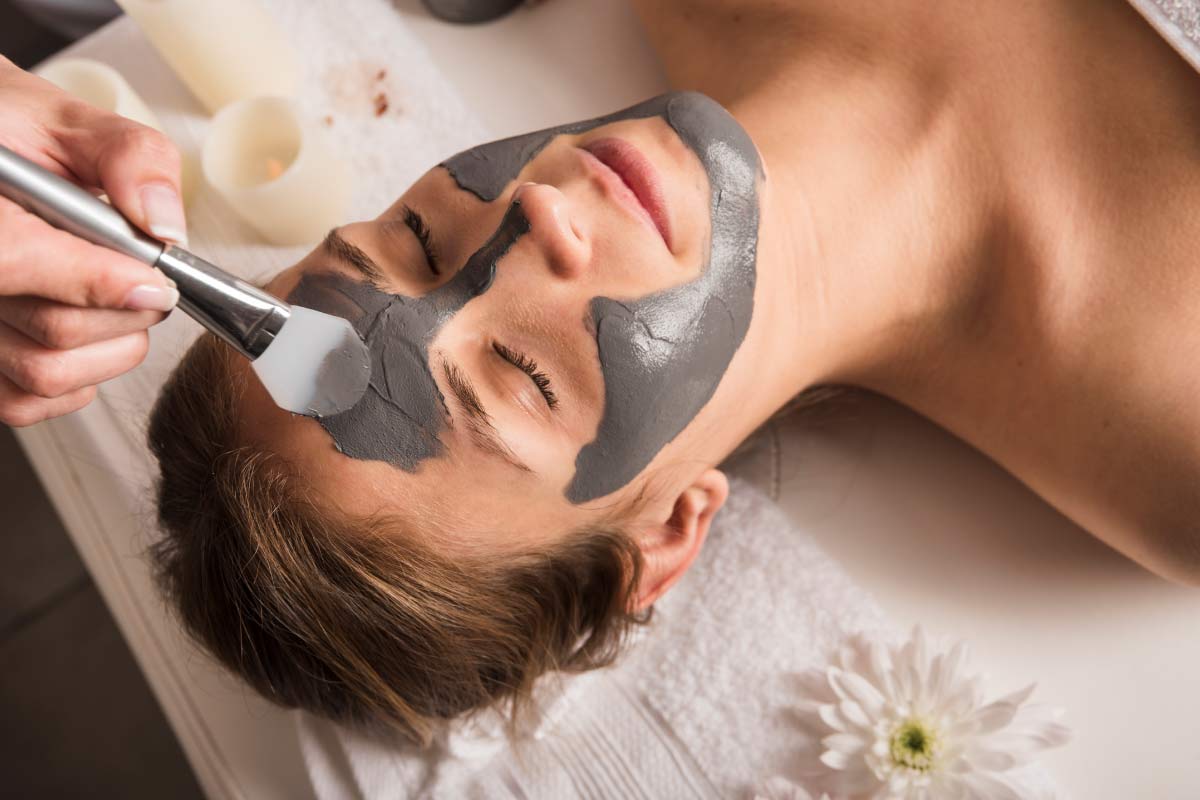 Ayurveda, the 5,000-year-old healing system, has a unique perspective on health and beauty.  Ayurvedic Beauty care course gives an insight into ancient traditional methods of cosmetology and management of common beauty problems.
Topics Covered
1. Introduction to the concept of beauty in Ayurveda
2.  Basic theories of Ayurveda – Concept
     of Tidosha, Trigunas, Prakruti
3.  Three pillars of health and beauty
4.  Head and scalp care treatments
Marma points on the head and neck

Head Massage with vital marma point stimulation

Herbal packs for scalp and hair
5.  Face care treatments
Marma points on the face

Facial massage with vital marma point stimulation

Herbal facials including steaming, scrub, and packs
Fruit facials
Special herbal facials with rice bags
6.  Hand and foot care treatments
 Marma points in hands and feet

  Hand and foot reflexology

  Hand and foot soak
7.  Role of Nasya in beauty problems.
8.  Management of common beauty problems 
Gray hairs
Hair fall
Dandruff

Blackheads

Acne
Pimple scars
Open pores

Facial hairs

Wrinkles

Under-eye circles

 Sunburn
9.  Role of Achar Rasayana (behavioral medicine) to                       enhance inner beauty
Stress Management by meditation
Herbology or Dravyaguna is a comprehensive discipline, which embraces various aspects of knowledge about the identification, classification of drugs; their physical and chemical properties; biotransformation and metabolic activities; their uses, dosage and therapeutic actions; their compatibility, synergism, and vehicle; their incompatibility and toxicity and their different pharmaceutical processing and preparations.  Here, students learn more than 80 potent medicinal herbs based on the principles of dravyaguna.
Topics Covered
Module I
History of Ayurveda 

Indian Philosophy
Basic Principles of Ayurveda
Concept of Tridosha

Concept of Trigunas 

Prakruti (Body type)

Dhatu (Tissues)

Mala or Waste products 

Ojas

Digestion and Metabolism 

Srotas

Agni (digestive fire)

Ama (toxins)
Module II
1.  Basic Principles of Ayurveda Herbology
Rasa (Tastes)

Guna (Properties)

Veerya (Potency)

Vipaka (Post digestive effect)
 2.  Introduction to 80 most used Ayurveda herbs
Sanskrit Name, Latin name, synonyms, attributes, taste, potency

Post digestive effects, action on doshas, and tissues

Internal uses, external uses, chemical compositions

Research material & commercial medicinal preparations
Module III
Ayurvedic Pharmacy (Pancha Vidha Kashya Kalpana- 5 basic fundamentals of medicine preparations)

Ayurvedic Relaxing Rituals
Ayurvedic Detox Rituals
Ayurvedic Healing Rituals
Ayurvedic Eye Care 
Refreshing Rituals
Stress Management
Rejuvenation Rituals
Ayurvedic Beauty Treatments
Nail Care
Hair Care
Wellness Counselling
Classical Ayurveda Treatments
Panchakarma Treatments
Rejuvenation Treatments
Ayurvedic Beauty Treatments
Refreshing Treatments
Basic Principles of Ayurveda & Home Remedies
Ayurvedic Nutrition & Cooking
Marma Therapy Course
Ayurveda/Abhyanga Massage Course
Ayurvedic Beauty Care
Ayurvedic Herbology
Address
135, 9th Cross, Gokulam 3rd Stage, Near Doctors Corner, Mysore - 570002.
All rights reserved © 2022 Mysore ayurved academy & wellness centre | 
Designed by 
Chanakya Solutions